I'm so excited to have my sewing machine up and running again. I just (mostly) finished a dress for my niece Miriam today, and I washed the fabric I bought last year for Easter dresses for my two little girls. And then I had Leo help pick out the dresses to make. I was thinking I was bored with the 50's. But umm, I guess not. Here's my inspiration dresses for the dresses I plan on making them.






I think I really just want to make ME the green one. But, I don't think I'll carry the look well 6 months pregnant. Besides I have FOUR new maternity dress patterns just begging to be made.

In other sewing news, I need help once again making up my mind on what to sew for Halloween this year. Yes, I realize I haven't posted pictures yet of the little girls' AMAZING outfits from last Halloween, but I'm waiting for the azaleas to bloom. Soon. It will be soon. But on to this year's Halloween.

There's only two options.

1. 1840s clothing. So many uses--pioneer day, the Dickens Market in Galveston if we're still here this Christmas, etc, etc. I really want a Victorian bonnet. Really.

So something like the above two dresses for the little girls.


And something a bit like this for me. Or this.










































But the boys clothes are SO boring. Blah.

Option #2:

Medieval Clothes. I know, I've already made Renaissance outfits before. But this would be PRE-Renaissance. Knights and Camelot and that sort of stuff. Something like this: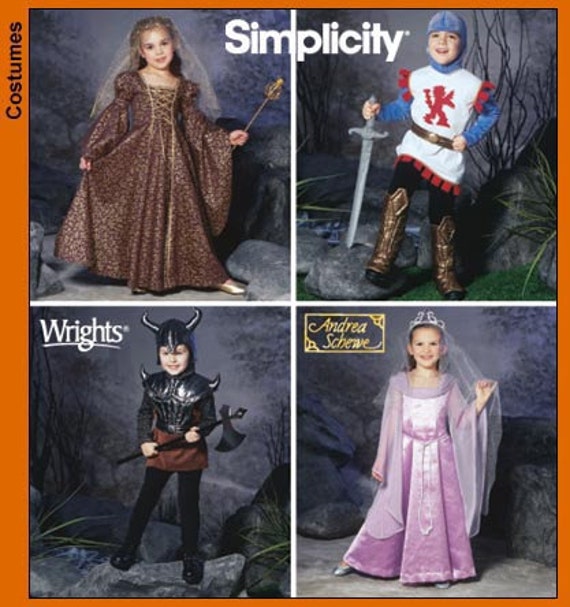 Because I already have the patterns, and I think my boys would love armor to dress in. I could make it up awesome, promise. Like this:
But then I'm stumped for the girls. They already have princess dresses galore. Maybe a cote-hardie?
I kind of really like the two colored heraldic ones. I just don't know that I could get my girls to go for it. Although Elena wasn't keen on being a princess till she got compliments on her dress at school.
What do you think?
Make the Victorian outfits *cough--for me--cough* or the knights for the boys? And do I just make whatever for the girls if they don't want either? Sigh. I so loved them all to be matching.