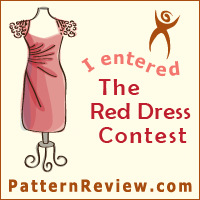 This month I entered this contest. I making one of those maternity dresses in red. Here's hoping it turns out!

Other projects this month include: Filling in info on Colombia on Family Search Wiki, making cinnamon rolls, writing out a list of questions and then calling this guy down in Colombia who works for Family Search--hopefully he can answer all my questions about where Colombian civil registries are located!, digitizing a bunch of my mom's photos, and last and somewhat forgotten, doing research for my class.

Yes, I know it's almost halfway through the month, but I finally feel alive again!